FREE SHIPPING IN THE CONTINENTAL UNITED STATES
Jodee Swimwear
Need help with Jodee Swimwear? Call 1-866-699-9612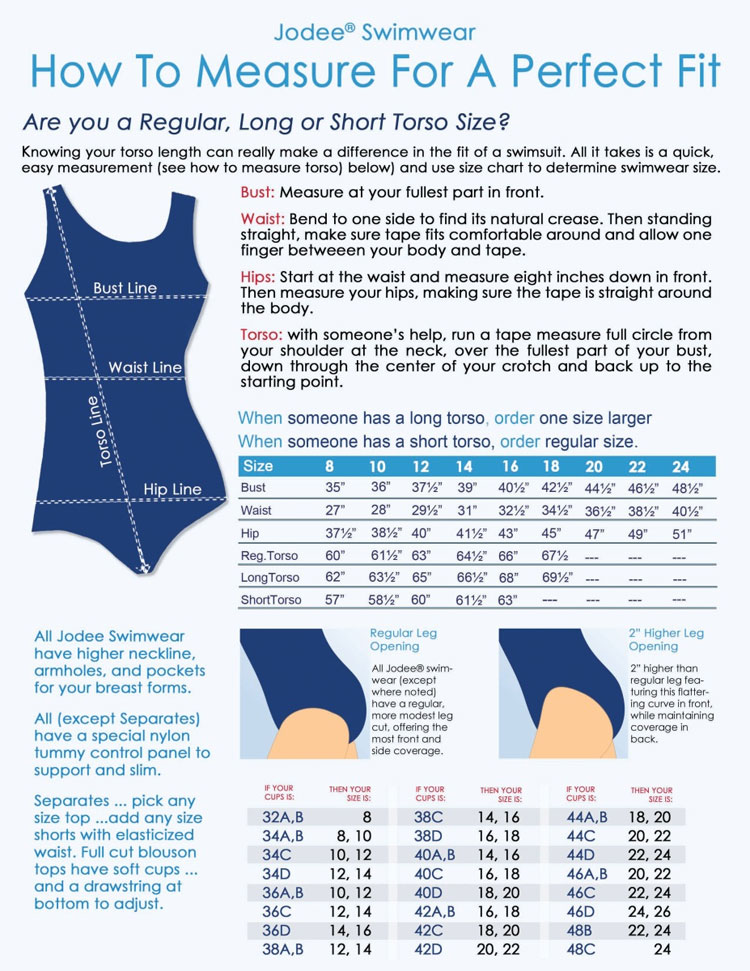 Jodee Mastectomy Swimwear
Each of our Jodee & mastectomy swim suits are constructed with inner pockets on both sides to hold your breast form or enhancer securely. Our mastectomy suits have higher necklines and armholes to insure better coverage and support where needed.
Modern mastectomy swimwear is versatile, stylish, and comfortable. We only offer high quality swimwear that is so attractive and well-made that we sell many suits to women who have not had a mastectomy because of the suit quality.
Jodee swimwear features innovative fabrics that provide protection against the effects of regular wear, sun, and chlorinated water.
Park Mastectomy Supply offers a large variety of mastectomy swimwear from Amoena and Jodee &. We have all the latest colors and styles so that you may find swimwear that is figure-flattering and comfortable so you can feel confident to be active again.
Jodee mastectomy swimwear features innovative fabrics, with higher necklines and is higher under the arms. Jodee swimwear has special nylon tummy control.